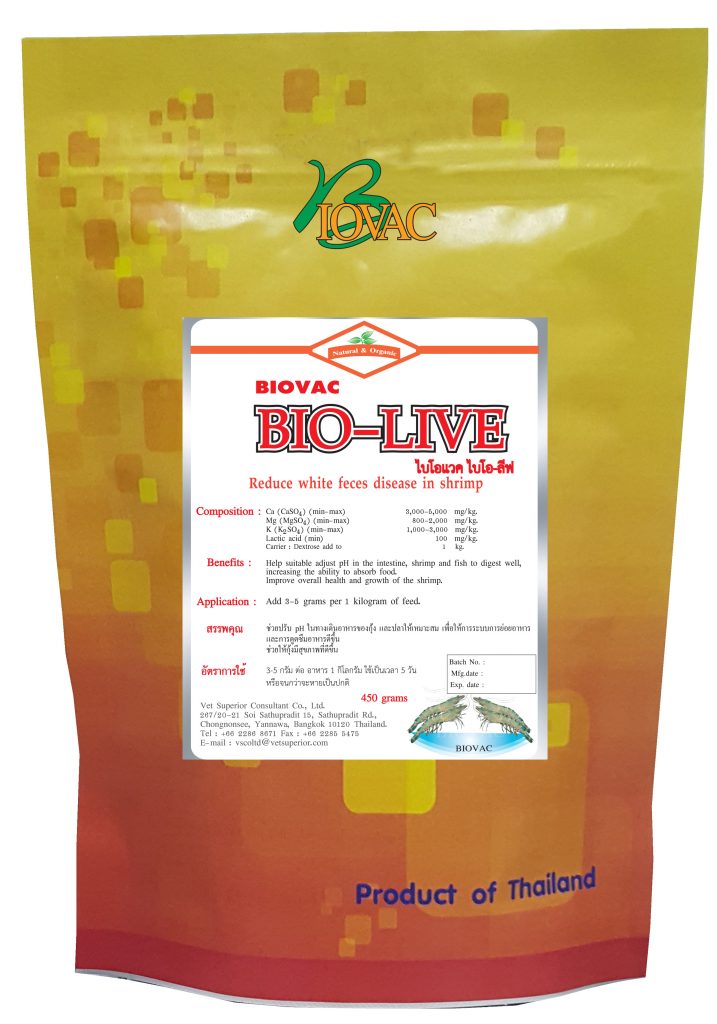 PRODUCT NAME : BIOVAC BIO-LIVE
Feed supplement for aquatic animal
Benefits:
Prevent and treatment acute white feces disease for shrimp and Edwardsiella ictaluri (Enteric
Septicaemia of Catfish, Hole in the Head Disease, and ESC) and Aeromonas hydrophila
(Hemorrhage in skin, fins, oral cavity and muscles with superficial ulceration of the epidermis) for fish.
Help suitable adjust pH in the intestine for inhibit the growth of pathogenic bacteria in the
intestine and enhance the growth of probiotic.
Improve the hepatic cells and overall health of the aquatic animal.
Environmental friendly.
Application:
shrimp 3-5 grams per 1 kilogram of feed.
fish 2-3 grams per 1 kilogram of feed.
Packaging :
450 grams per bag.