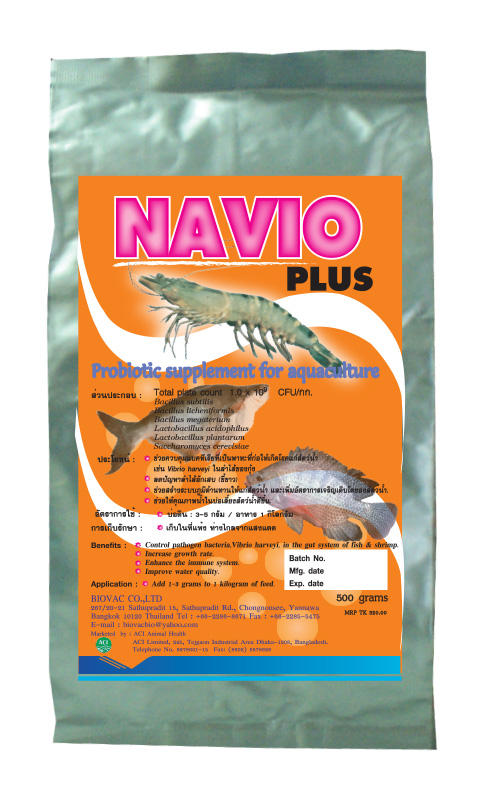 PRODUCT NAME : NAVIO PLUS
Probiotic supplement for aquaculture
Benefits:
Control pathogen bacteria, Vibio harveyi, Flexibacteriosis, Streptococcus disease,
Enteric Septicaemia of Catfish, Hole in the Head Disease, and ESC, lymphocystis, Iridorirus
disease in aquatic animal
Increase growth rate and survival rate of aquatic animal.
Enhance the immune system in shrimp and fish.
Application:
shrimp and fish : 3-5 grams per 1 kilogram of feed.
Packaging :
500 grams per bag.