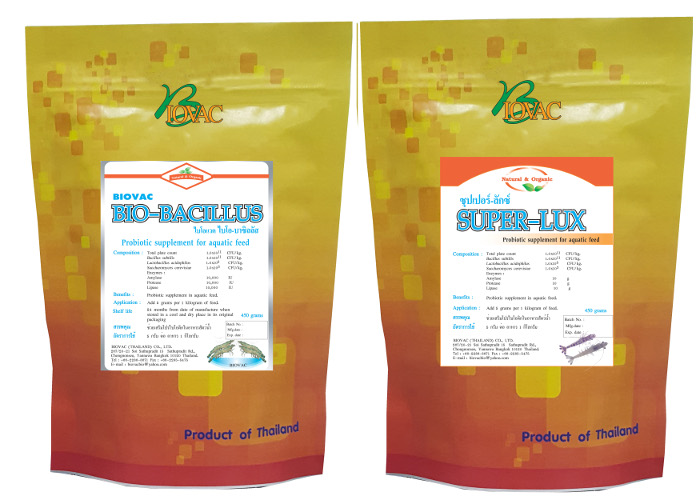 PRODUCT NAME : BIOVAC BIO-BACILLUS / SUPER-LUX
Viable Bacteria / Enzyme Bioaugmentation Treatment for Organic Wastes
Benefits:
Reduce Ammonia, Nitrite, Hydrogen Sulfide and other toxic gases.
Reduce odors, digest organic wastes.
Reduce and inhibit harmful bacteria such as Vibrio sp., etc.
Improve water quality and control pH for suitable level.
Application:
200-300 grams per 1,000 m2. (every 7 days),
base on 1 – 1.5 meter water depth. Spread all over the entire pond.
Packaging :
500grams per bag